Dead Length Collets (F Type)
Products
Tecnicrafts "Collets"
Collets are the holding devices of Tool or Raw materials or Components while machining and other operations. Tecnicrafts manufactures vide varieties of Dead Length Collets (also called as F-Type Collets) under its integrated manufacturing facility located in Coimbatore, Tamilnadu – South India.
The Dead length Collets are used on Main and Rear Spindles in many turning machines like Cam operated lathes like Tornos, Strohm, Bechler, Traub and CNC Swiss automatic lathes like Citizen-Cincom, Tornos, Star, Tsugami, Hanwha, Nexturn, Nomura, KSI-Swiss, Ge-Fong, Goodway, Wivia, Poly GIM, Swiss-Tek, Manurhin, Eurotech, Doosan and Maier machines to name a few. There are many other machines that uses Tecnicrafts Collets for various machining applications.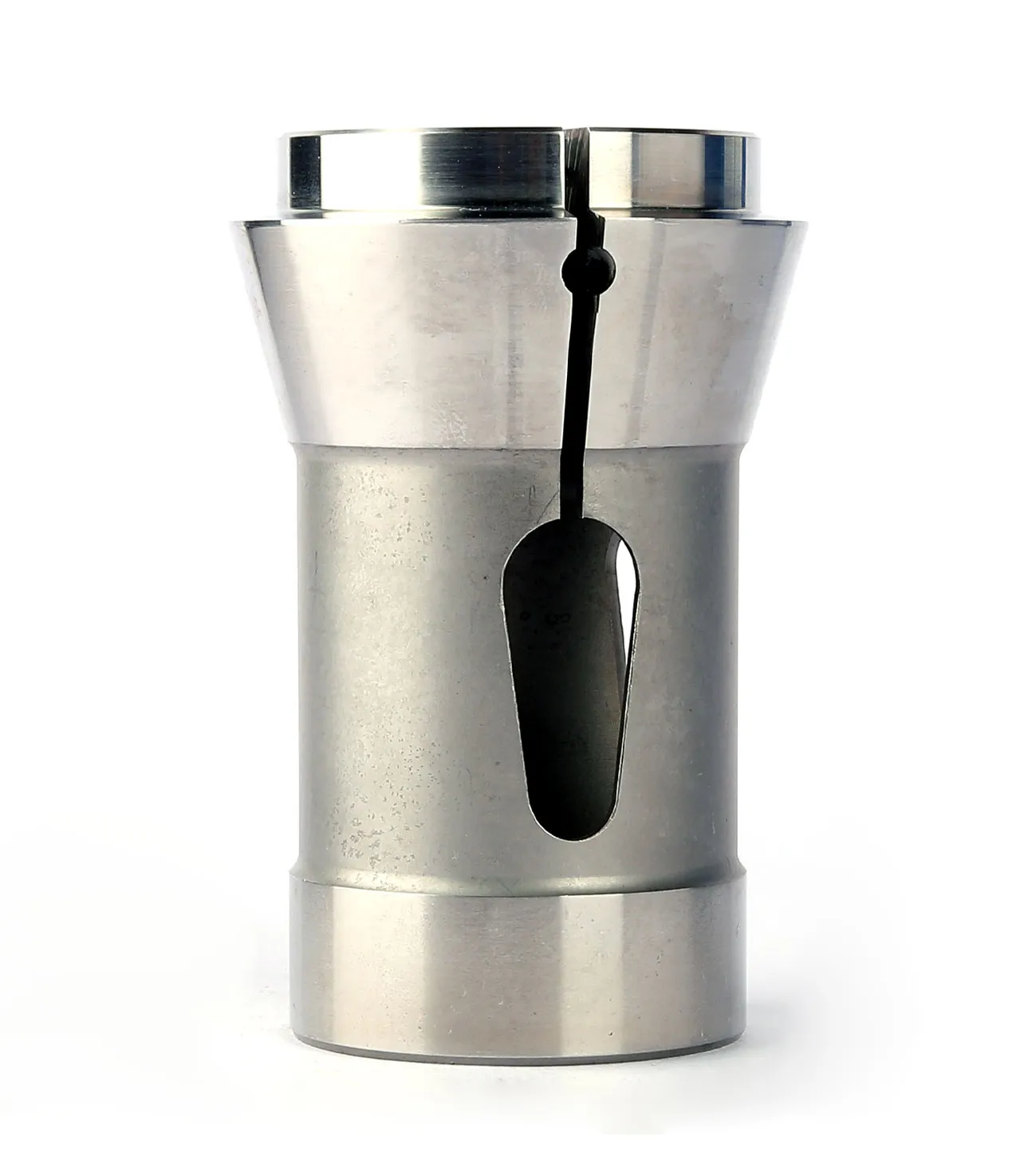 Supported Brands



























Collets made of High-quality spring steel
Tecnicrafts Collets are made of High-quality spring steel from renowned steel manufacturers and are machined and heat treated with inhouse Hardening and Tempering furnaces to obtain homogeneous grain structure and optimum spring qualities like Hardness, better Springing and strength, Wear resistance.
There is various type of Collets like ER collet, Dead length collets, Draw in Collets Push type collets, etc.,
Why Tecnicrafts
Made from quality steels, carbides
Faster Delivery
Strong Customer Support
High Quality and Precision
Quality driven process and control
All processes and facilities under one roof
Dedicated/Skilled Manpower
Customised Solutions
We are just a call away
SUPPORT: +91 94432 94410
Submit an Enquiry
---