Products
Tecnicrafts "ER Spindles"
Range of Cylinderical ER Collet Shanks made from high quality special steels under controlled process.
The Shank is made to h6 standards for providing higher accuracy and tool life The Run-out is maintained within 0.005mm from shank dia to ERcavity taper. These Cylinderical shanks are supplied with clamping nuts (without ER Collet) The shanks can be provided with back-up screw - upon request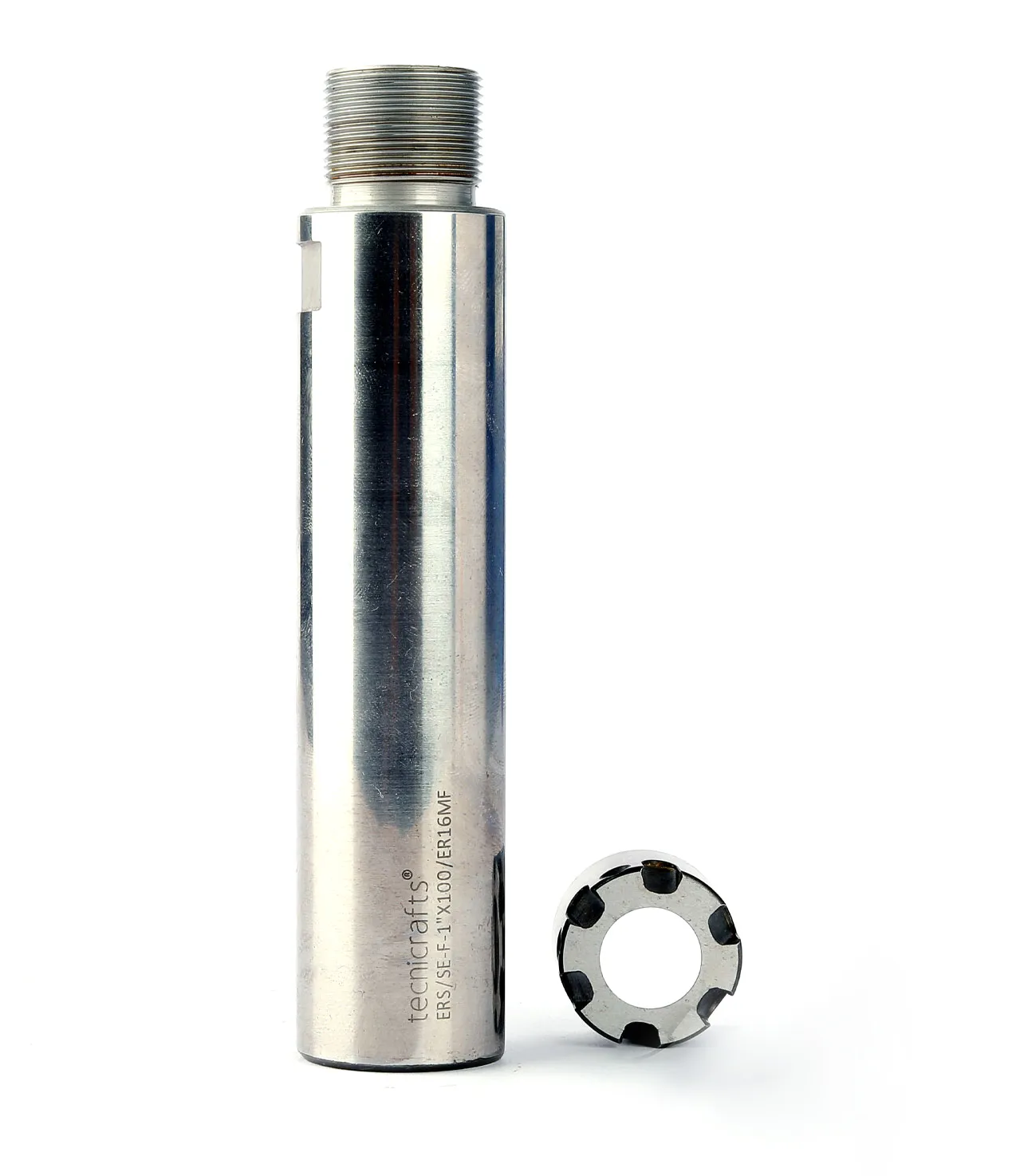 Tecnicrafts "ER Spindles"
Tecnicrafts "ER Spindles"
Tecnicrafts - ER Spindles are used for a vide range of tool holding application in Maching centers, Swiss type automatic lathes for drilling, milling application Wide Variety of shanks types - including Round, Round with flat in Single / Double ends offered in both metric and Inch Sizes.
Why Tecnicrafts
Made from quality steels, carbides
Faster Delivery
Strong Customer Support
High Quality and Precision
Quality driven process and control
All processes and facilities under one roof
Dedicated/Skilled Manpower
Customised Solutions
Supported Brands



























We are just a call away
SUPPORT: +91 94432 94410
Submit an Enquiry
---