Carbide Lined Guide Bushes
Products
Tecnicrafts "Guide bushes"
Tecnicrafts Guide bushes are made from quality steels with high wear resistant carbides. The carbide guiding pad is made of high-quality wear resistant fine grain carbides and acts like a split bearing while guiding the rod. The bore surface is made to highest accuracy possible for getting desired component accuracy while machining on Swiss CNC machines. There are different types of Guide bushes Viz Drawn type, Push type & Fixed type and each are used for special turning needs on swiss CNC Sliding headstock machines.
These guide bushes are used on Swisstype CNC lathes like Citizen-Cincom, Tornos, Star, Tsugami, Hanwha, Nexturn, Nomura, KSI-Swiss, Ge-Fong, Goodway, Wivia, Poly GIM, Swiss-tek, Manurhin, Eurotech, Doosan and Maier machines etc.,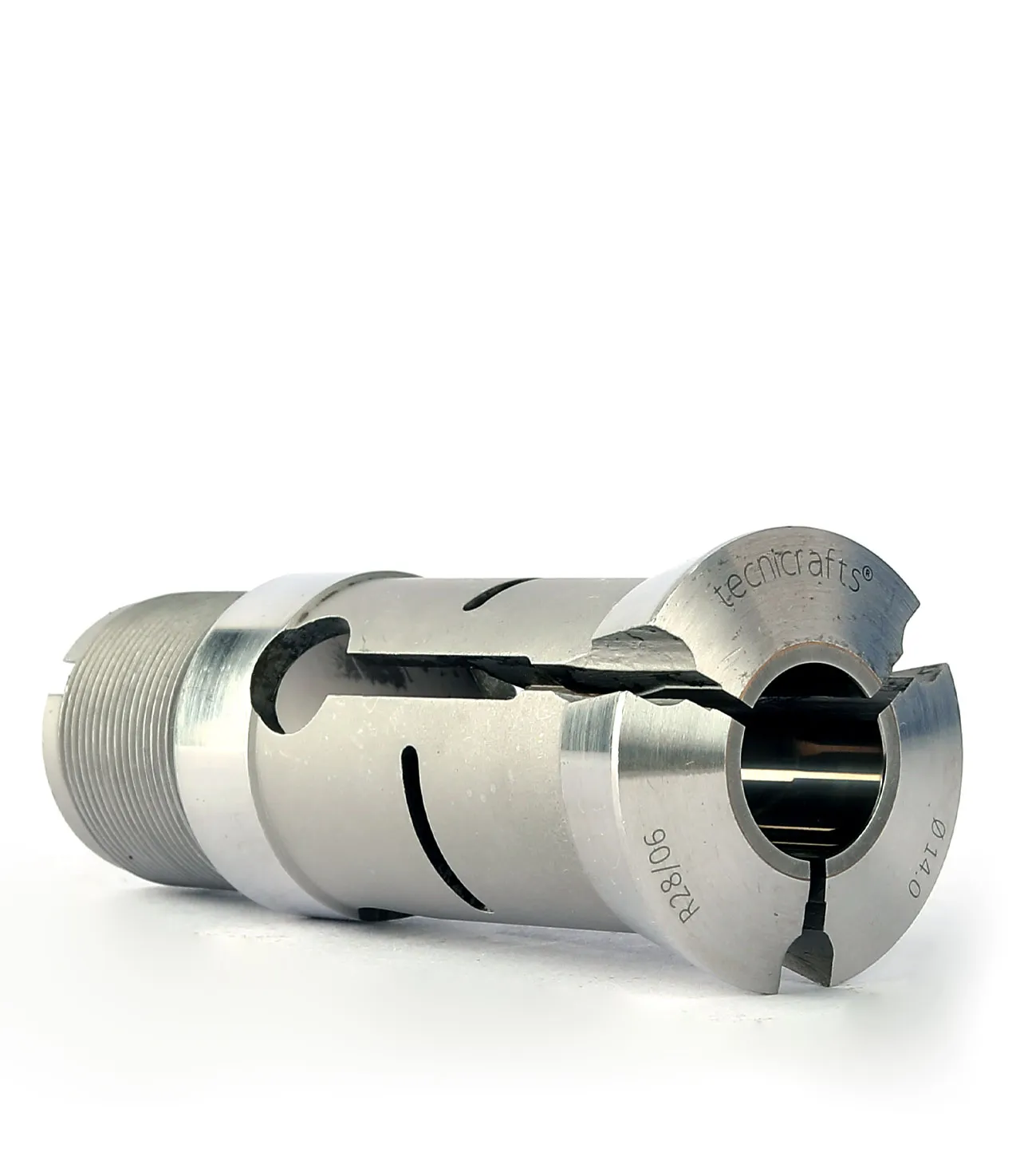 Supported Brands



























Guide Bushes for Swisstype CNC lathes
The Guide bush in Swiss turning enables long turning of components that can't be done on ordinary lathes. Guide bush acts like a well lubricated bearing that provides smooth gliding of raw materials while machining.
The guide bush ensures high precision and enable long turning lengths in high volume. The guide bushes are offered in Round, Hex, Square and other Profiles.
Why Tecnicrafts
Here are the top reasons, why customers choose Tecnicrafts for their industrial needs
Made from quality steels, carbides
Faster Delivery
Strong Customer Support
High Quality and Precision
Quality driven process and control
All processes and facilities under one roof
Dedicated/Skilled Manpower
Customised Solutions
We are just a call away
SUPPORT: +91 94432 94410
Submit an Enquiry
---